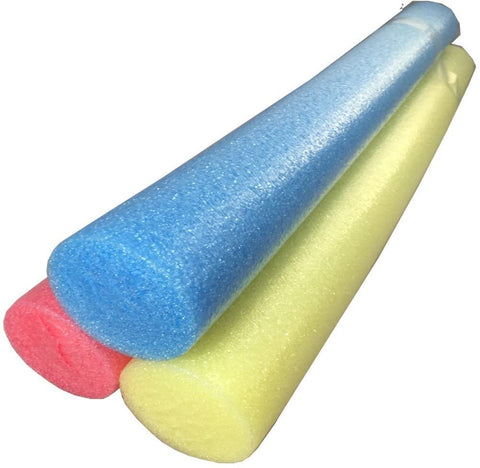 NEW: "If I Can Hit You With My Noodle, You're Too Close!" Social Distancing Pool Noodle
Note: Actual length of Noodle is only 5 feet; HOWEVER, the length of an average human's arm is much longer than 1 foot. So, when you swing your noodle, the total reach will be greater than the 6 Feet recommended by the CDC for Social Distancing.
Prior to 2020, these noodles were great for the beach, swimming pool, cargo padding, and ice rink bumpers.

Now, in 2020, they are great for Yoga and Stretching and maintaining proper Social Distancing! (Just swing your noodle in all directions; and, if you hit someone, well, then they were too f***ing close!)

High Density Pool Noodle, flexible and durable. 


No Hole for greater bouyancy; Filled center

Made in North America.

No harmful chemicals.

Not a lifesaving device.